Playerwan
Services provided
UI/UX Design
Frontend Development
Backend Development
Technical Consultation
Industry
SaaS, Finance, Internal Tools
Project Brief
PlayerWan is an e-sport web and mobile app platform which enable users to play:
Head to head matches
Online tournaments
Players are able to top-up their wallet and on each winning match they will earn rewards.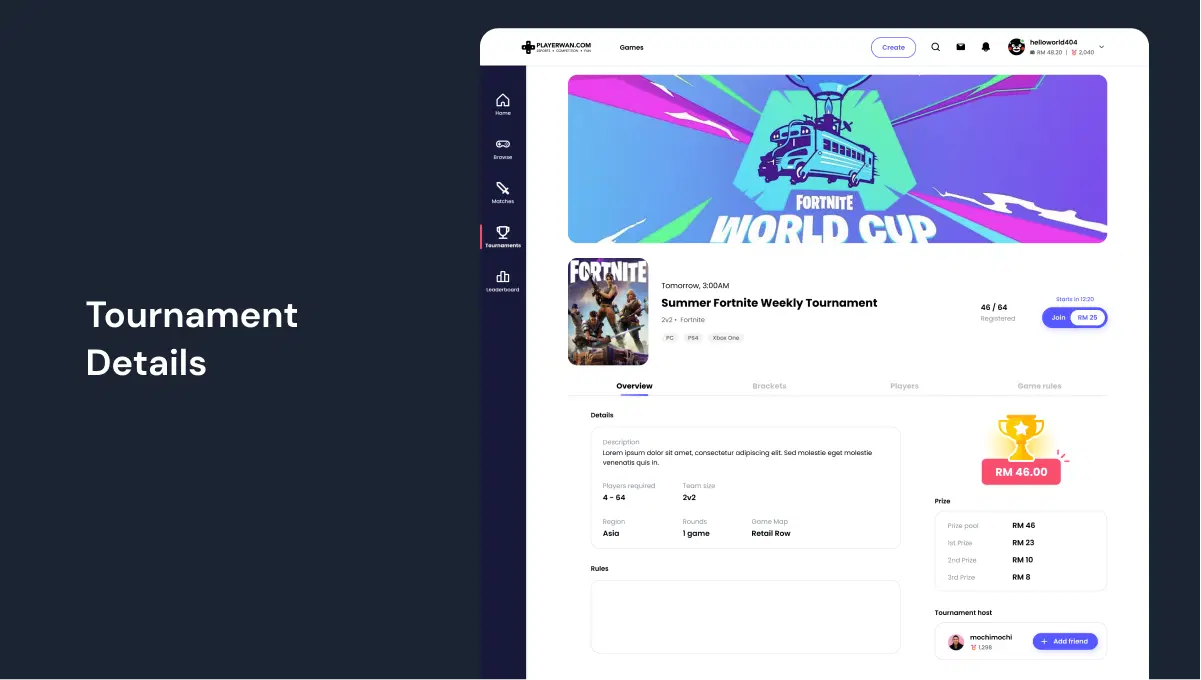 Challenges
We follow our development standard to advise the client to more effective journey to understanding their own product and how to deliver marketable product to the consumer. Here are our insights:
Our designer prepared UI/UX wire frame and design with a proper user journey.
We prepared requirement sheet and had discussions with the client on understanding the project scope.
Frequent changes of requirement takes place during development phase:
Our software project manager handles this well by allowing the client to include in changes in order to control the cost of the development and time required for the development.
Any requirement changes that was considered as a big chunk was brought forward to the next phase development hence the deployment of the system will not be delayed.