ApiGate - Boost Mini App for Astro NJOI Subscribers
About
We collaborated with Astro and Boost to create a easy-to-use mini app to purchase NJOI packages without hassle.
Services provided
UI/UX Design
Frontend Development
Backend Development
Technical Consultation
Industry
e-commerce
Project Brief
Apigate Storefront Mini App is an external web and mobile platform that dynamically works on the Boost main mobile application.
Storefront Min App is a versatil web and mobile application to integrate and work with different kind of service providers:
Astro - Satellite Television and Radio Operator
Mubi - Global curated film streaming service
Razer Gold - Unified virtual credit for gamers worldwide
SmartNas - Cambodian Gaming service provider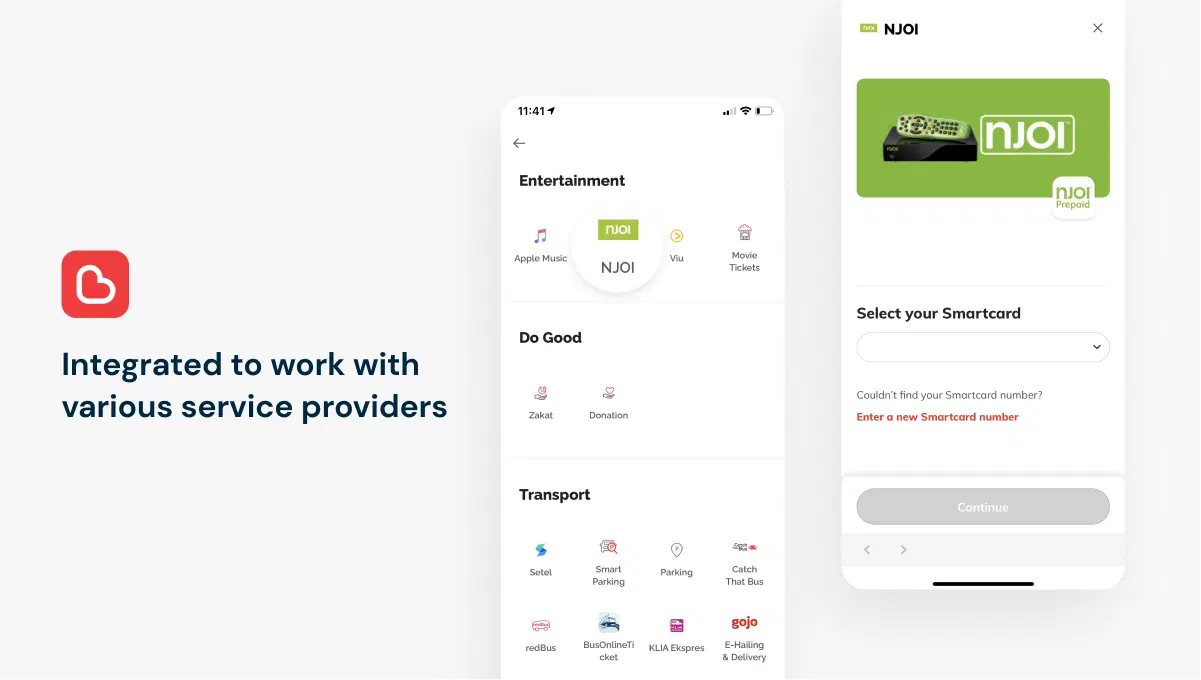 Challenges
Initially, the client requested to provide a solution using their current software architecture standard (Java) within a very short timeline. The client provided us their workflow diagram for our understanding on the requirements.
Our tech team involves in system integration with various architectures including RESTFUL architecture, SOAT architecture, AWS to GCP integration .
Our project manager provides technical handover to the engineering team, operation team, IT team upon project completion.
We also assisted in cloud architecture implementation to owner's engineering team on the deployment to internally secured cloud service via company's VPN.
Solution
We agreed to take the challenge and work on the project where the current software architecture (Java) is not what we actively work on in our daily basis.
We provided wire frame and mockups to direct the client to a better solution. As understanding the flow chart they provided earlier was a little redundant and unclear, our project manager helped to plan out new workflow and timeline with our development team.
With the aid of UML diagrams and flowchart, we supported the engineering team on understanding the integration process and overview of the product architecture.
With the aid of database diagram and predefined database queries, we assisted the operation team on the support of database management/ .
Results
To finalize the project, we successfully launched 4 mini apps in Boost within 6 months.