1Place
About
1Place is a comparison marketplace where consumers can find everything related to shopping, logistics, flight tickets and more.
Services provided
UI/UX Design
Frontend Development
Backend Development
Technical Consultation
Industry
Marketplace, Logistic, Flight
Project Brief
1Place started by recruiting in-house developers to develop Full-Stack Javascript. This is where Techies team (with experts of full stack Javascript development) fits into their requirements.
After months of planning and requirement gathering, they decided to go with us as our development team has excellent proven track record and we can give them the best result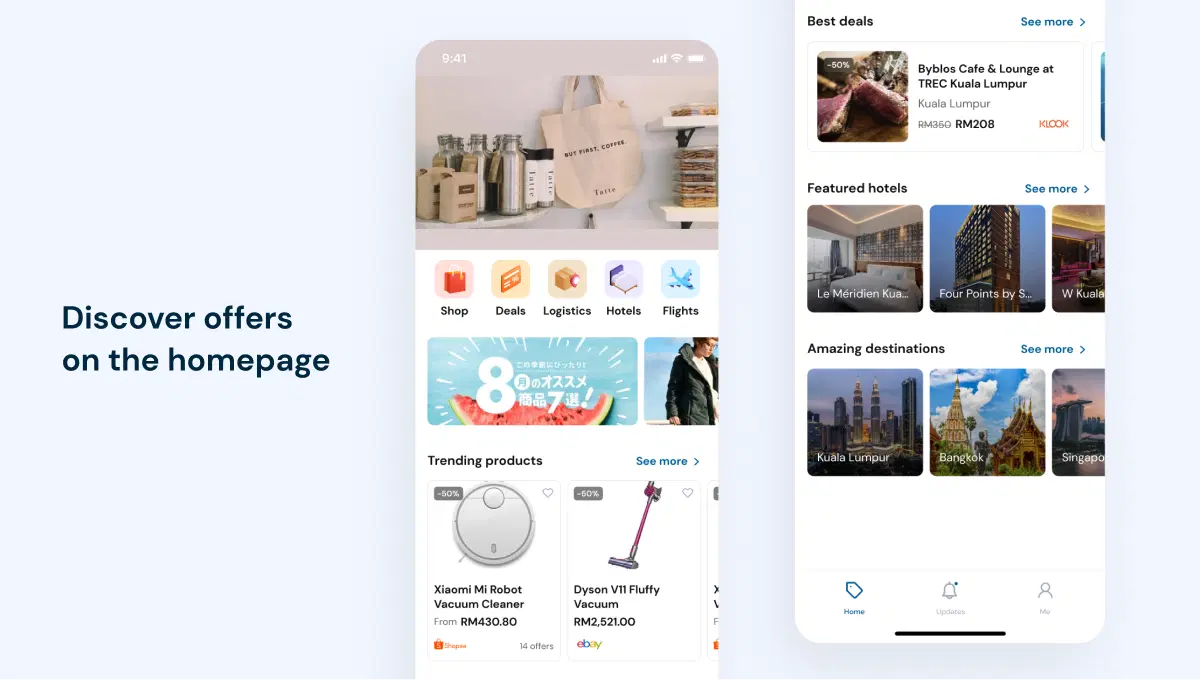 Development with React Native
1Place team wanted to work with a tech team of React Native experience. With a short time to given, the best project plan is to develop MVP within 4months where React Natives solution just fits in place.
Our client entrust our developers with their project due to our successful rate and 5 years of experience in React Native.
Our main objective is to develop a hybrid cross platform website app with look and feel as close as possible to React native.
Challenges
Designing UI/UX that needs to cater information display for different verticals, such as shops, deals, flights, hotels and logistics.
Database optimization.
Data extracting, trimming millions of data from e-commerce platforms like Lazada, Shopee, Mr. DIY & Zalora.
Getting real-time hotel prices and flights schedules via API integrations.
Solution
We suggested our client to go for AWS with integration of Elasticsearch service.
We assisted to manage big data integration provided by Lazada, Shopee, Flight / Hotel Service providers.
Raw data are imported and parsed into the system before saving to database to ease the retrieval of data.
Indexing of database data to improve the search performance and capability.